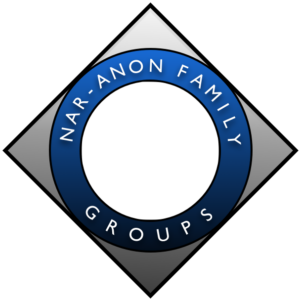 Mission Statement: The Nar-Anon Family Groups are a worldwide fellowship for those affected by someone else's addiction. As a twelve step program, we offer our help by sharing our experience, strength, and hope.
__________________________________________
From the Region
Carolina Nar-Anon Regional Assembly
Saturday, February 11, 2023
2:00 - 4:00 PM
Please plan to attend this important assembly which will include endorsement of the region's delegate to the 2023 World Service Conference. Mike L., member of the Cary NC meeting, has stepped forward to fill the position.  Group Service Representatives (GSRs) will be casting their votes for Mike as Carolina delegate.  Mike will lead a review and explanation of the Conference Agenda Report (CAR) and the tools available to the groups for voting on the motions. Registration is suggested and can be completed using the link below.
https://us02web.zoom.us/meeting/register/tZIqcu6spjkrG9EKwhGAtek6QsLJvfmQxkgI
________________________________________________________
Carolina Nar-Anon Meeting Schedule
Some groups have paused face-to-face meetings because of Covid-19. Some of these groups have moved to virtual meetings using teleconferencing and video conferencing. Information about meetings is available for download below. The list, which includes virtual and in-person meetings, is updated as new information is available and includes an email or phone contact to request meeting access information. The list was last updated January 25, 2023.
CLICK HERE TO DOWNLOAD THE MEETING LIST
To add your group meeting to the list or to update meeting information, please email:
Welcome to North and South Carolina
Nar-Anon Family Groups
A Twelve-Step Program for Family and Friends of Addicts
Addiction is a family disease. It affects the relationships of those close to the addict: parents, spouses, siblings, children, longtime friends, and employers.  If someone's addiction is affecting you, first you must help yourself. Nar-Anon is a twelve step support group for families and friends of addicts. There are no dues or fees to join. Just come to a meeting. You will hear others, who are going through similar problems, talk about how they cope and find recovery.
Copyright Nar-Anon World Services, Inc.; reprinted with permission.

From World Services 
The Serenity Connection - Nar-Anon Newsletter
Order Forms - Nar-Anon Conference-Approved Literature (CAL) Order Forms
____________________________________________
Online Events
Every Wednesday starting September 21 - Tradition Study sponsored by the Global Online Region. CLICK HERE for more information.