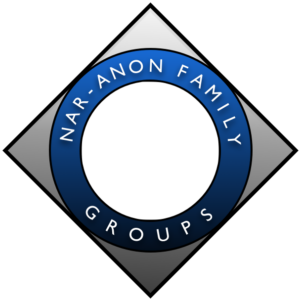 Mission Statement: The Nar-Anon Family Groups are a worldwide fellowship for those affected by someone else's addiction. As a twelve step program, we offer our help by sharing our experience, strength, and hope.
__________________________________________
Regional Assembly and Workshop - Online via Zoom
Join us on Saturday, October 21, 2023 for the fall assembly and workshop.
1:30 pm ~ Fellowship / 2:00 pm ~ Workshop  The Twelve Traditions: How Do They Apply To My Group? How Do They Apply To My Life? / 3:35 pm ~ Assembly
Both the assembly and workshop are open to all members. Groups Services Representatives (GSRs) are encouraged to attend the assembly business meeting to carry their group's voice and vote to the region. CLICK HERE for the flyer with registration and Zoom access information.
___________________________________________________________________________________________
Carolina Nar-Anon Meeting Schedule
Some groups have paused face-to-face meetings because of Covid-19. Some of these groups have moved to virtual meetings using teleconferencing and video conferencing. Information about meetings is available for download below. The list, which includes virtual and in-person meetings, is updated as new information is available and includes an email or phone contact to request meeting access information. The list was last updated September 10, 2023.
CLICK HERE TO DOWNLOAD THE MEETING LIST
To add your group meeting to the list or to update meeting information, please email:
Welcome to North and South Carolina
Nar-Anon Family Groups
A Twelve-Step Program for Family and Friends of Addicts
Addiction is a family disease. It affects the relationships of those close to the addict: parents, spouses, siblings, children, longtime friends, and employers.  If someone's addiction is affecting you, first you must help yourself. Nar-Anon is a twelve step support group for families and friends of addicts. There are no dues or fees to join. Just come to a meeting. You will hear others, who are going through similar problems, talk about how they cope and find recovery.
Copyright Nar-Anon World Services, Inc.; reprinted with permission.

From World Services 
The Serenity Connection - Nar-Anon Newsletter
Order Forms - Nar-Anon Conference-Approved Literature (CAL) Order Forms
____________________________________________
Online Events
Nar-Anon Concept Study - Wednesdays at 7pm ET starting May 17 - hosted by the Global Online Region - CLICK HERE for more information.
Roundtable 2023 on Service Structure - Noon - Saturday, October 28, 2023 - hosted by the WS Policy and Guidelines Committee - CLICK HERE for more information.
7th Annual Rocky Mountain Region Convention - "From Desperation to Transformation" - Loveland, Colorado - November 10 - 12, 2023 - CLICK HERE for more information.