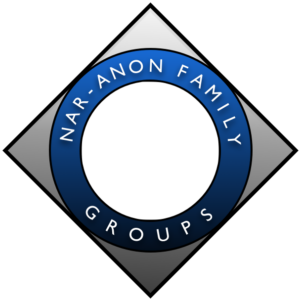 Mission Statement: The Nar-Anon Family Groups are a worldwide fellowship for those affected by someone else's addiction. As a twelve step program, we offer our help by sharing our experience, strength, and hope.
__________________________________________
Carolina Nar-Anon Meeting Schedule
Some groups have paused face-to-face meetings because of Covid-19. Some of these groups have moved to virtual meetings using teleconferencing and video conferencing. Information about meetings is available for download below. The list, which includes virtual and in-person meetings, is updated as new information is available and includes an email or phone contact to request meeting access information. The list was last updated November 6, 2023.
CLICK HERE TO DOWNLOAD THE MEETING LIST
To add your group meeting to the list or to update meeting information, please email:
Welcome to North and South Carolina
Nar-Anon Family Groups
A Twelve-Step Program for Family and Friends of Addicts
Addiction is a family disease. It affects the relationships of those close to the addict: parents, spouses, siblings, children, longtime friends, and employers.  If someone's addiction is affecting you, first you must help yourself. Nar-Anon is a twelve step support group for families and friends of addicts. There are no dues or fees to join. Just come to a meeting. You will hear others, who are going through similar problems, talk about how they cope and find recovery.
Copyright Nar-Anon World Services, Inc.; reprinted with permission.

Online Events
November 18, 2023 - 11:30am - 1:30pm ET - 3rd Nar-Anon International History Speaks!! - SAVE THE DATE - more information coming.
November 23, 2023 - 9:00 - 10:00am ET - Morning of Gratitude - hosted by the Virtual Serenity Group -CLICK HERE for more information.
December 31, 2023 - January 1, 2024 - New Year New You - 4th Annual House Party - starts at 8pm 12/31/2023 - hosted by the Rocky Mountain Region - CLICK HERE for more information.